The police aren't the only ones who need to know if someone has been drinking. Employers, Schools and Parents may all find a time when they "need to know" if some has been consuming alcohol. When these situations arise, Reliant can help.
Reliant uses only state-of-the-art breath alcohol testing instruments to give you the most precise and reliable results; results that will stand up in court. Our Evidential Breath Testers (EBTs) are accurate to 5/1000 of a percent!
Our Breath Alcohol Technicians (BATs) are specially trained to use each individual instrument. Our EBTs are calibrated to within ± 0.005% every month without fail. You won't find more accurate testing anywhere.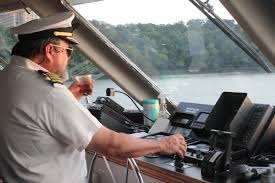 Employers:
Most companies have a zero tolerance when it comes to drinking alcohol on the job. Why? Because the safety of all workers at the worksite is paramount. Imagine if your forklift driver was drinking at lunch; or maybe your nurse who is about to give you some medication was under the influence of alcohol, or – worst case scenario – your airline pilot's reaction time is compromised because of a couple of cocktails at dinner! The chances of accidents are multiplied exponentially.
If you suspect an employee has been drinking on the job, contact us. Our Certified Breath Alcohol Technicians can give you the truth. Come to our office, or we can come to you; either way, Reliant Drug Test Solutions has the answers.
Schools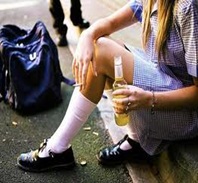 We all know that teenagers do some pretty stupid stuff. And underage drinking is one of those stupid things. If you suspect a child has been drinking, contact Reliant. Whether you come to our office or we come to you, Reliant Drug Test Solutions can provide the truth.
Parents
Reliant Drug Test Solutions has inexpensive tests that any parent can operate and read in a matter of minutes. These tests can detect if someone has been drinking, even a little bit. These tests can also be used to test for the presence of alcohol in beverages.
Inexpensive, easy to operate and a great way to monitor your rules; Reliant has a solution for you.
Parents – Did you know that according to a study at Harvard Medical School:
Young people who drink are more likely to be the victims of violent crime, to be involved in alcohol-related traffic accidents, and to have depression and anxiety. Other risky behaviors are also linked to early drinking.
Young people who start using alcohol before age 21 are more likely to:
Be involved in violent behaviors
Attempt suicide
Engage in unprotected sex or have multiple sex partners
Develop alcohol problems in later life
So what can a parent do? Be Involved! A parent's ability to influence whether their children drink is well documented and is consistent across racial/ethnic and socio-economic groups. Setting clear rules against drinking, consistently enforcing those rules, and monitoring the child's behavior all help to reduce the likelihood of underage drinking. And checking once in a while is not a bad thing.
Here are some informative links for parents who may want extra information
http://www.helpguide.org/harvard/alcohol_teens.htm